MST holds national tree planting campaign throughout Brazil
The action is part of the National Plan to Plant Trees and Produce Healthy Food, launched by the MST at the beginning of 2019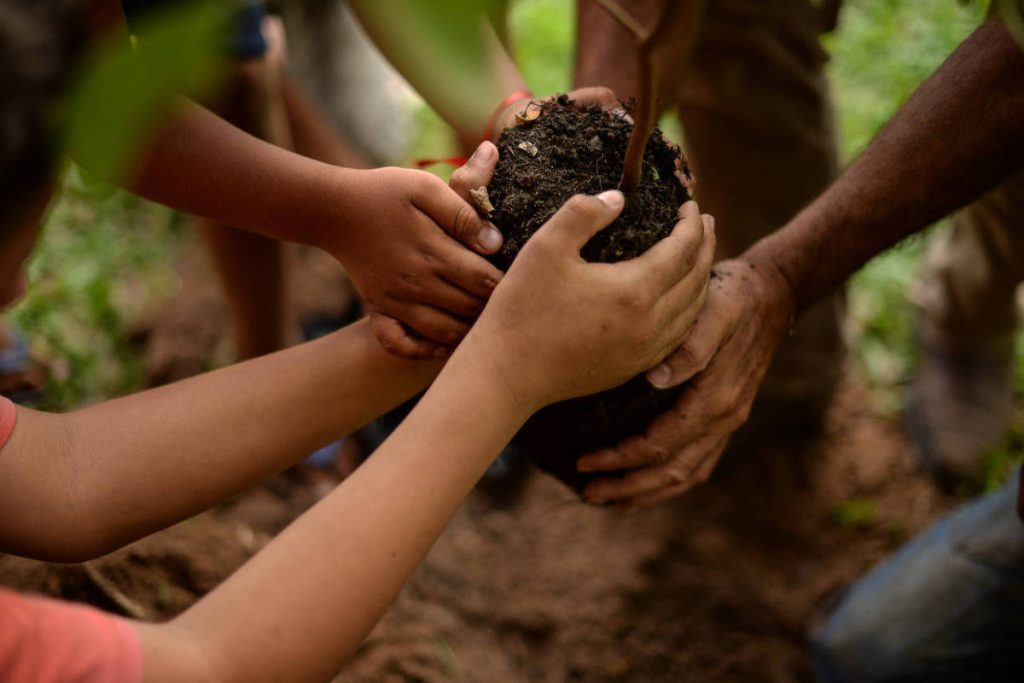 From the MST web site
Between September 20 and 26, the Movement of Landless Rural Workers (MST) will carry out a big campaign of planting trees across the country.
The week-long campaign "Planting Resistance: Against Genocide and Evictions" – which is part of the National Plan to Plant Trees and Produce Healthy Food, launched by the MST at the beginning of 2019 – is a response to the record deforestation, the fires that devastate the country and the policies of the Bolsonaro government.
The actions will be divided into two main parts: the massive planting of trees in areas threatened with eviction and the construction of forests in memory of those killed by the pandemic of the novel coronavirus.
In addition, the MST plans to launch materials on agroecology, promote movements on social networks and national events and training courses carried out online.
"Our project is also a way of denouncing the structural crisis of capital in its environmental dimension, which is accelerated by the Bolsonaro government," says Bárbara Loureiro, from the MST Production Sector.
100 million trees in 10 years
The proposal is that, in the next 10 years, families that are in encampments and settlements and society in general will plant 100 million trees in all states of the country.
In addition to recovering degraded areas through the implementation of agroforestry and productive backyards, the project also aims to denounce the actions of environmental destruction in agribusiness, mining and build in the MST and society the understanding that Agrarian Reform is synonymous with healthy food and care for natural resources.
The National Tree Planting Plan brought us the challenge of strengthening the relationship between food production and care for natural resources. The care that we take with springs, with riverside areas, production and disposal of garbage and preservation are practices of agroecological production, but now, in times of pandemic, we are strengthening them even more, says Barbara.
*Translation: Charlotte Casey