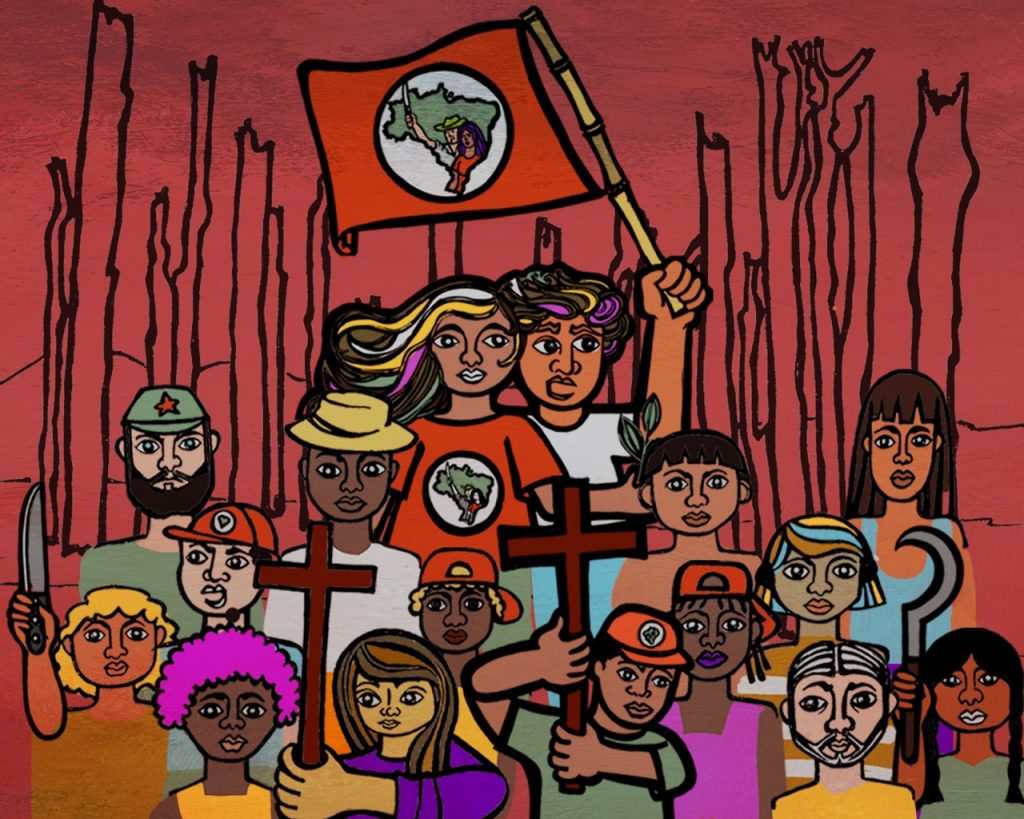 From the MST Page
The 10th edition of the Oziel Alves Youth Pedagogical Camp takes place from April 10 to 17. The camp, which traditionally takes place on the "S" Curve, in Eldorado dos Carajás, opens the National Journey of Struggles of the Landless Movement, and this year will have a large part of its activities online, in compliance with the safety and prevention standards of the coronavirus.
Context
In 2021 the MST raises its flag in defence of People's Agrarian Reform, peasant agriculture, unrestricted vaccination and emergency aid.
For democracy, social justice, against hunger and for an end to the genocidal government of Jair Bolsonaro, that daily exterminates the lives of thousands of Brazilians.
Against this announced tragedy, family farming, linked to People's Agrarian Reform, reaffirms its role in combating hunger and inequality.
Since the beginning of the pandemic, the MST has carried out solidarity actions in the 24 states of the country. So far, four thousand tons of food have been donated in the states of Alagoas, Bahia, Ceará, Distrito Federal, Espírito Santo, Goiás, Mato Grosso, Mato Grosso do Sul, Maranhão, Minas Gerais, Paraíba, Pará, Paraná, Pernambuco, Piauí, Rio de Janeiro, Rio Grande do Norte, Rio Grande do Sul, Rondônia, Roraima, Santa Catarina, São Paulo, Sergipe and Tocantins.
Four major activities are scheduled for the coming days, in tribute to the 25th Anniversary of Eldorado dos Carajas Massacre:
16 April – International Day of Tribute to the 21 martyrs of Carajas Massacre – Social networks
17 April – International Political and Cultural Act "25 Years of Eldorado dos Carajás Massacre"
18 April – Solidarity actions with donation of food and hygiene products across the country
21 April – Planting threes in camps and settlement of the Landless Movement;