Motion
MST motion of repudiation on the murder of journalist Shireen Abu Akleh
Landless Rural Workers Movement (MST) repudiates the murder of Palestinian journalist by colonialist state of Israel's armed forces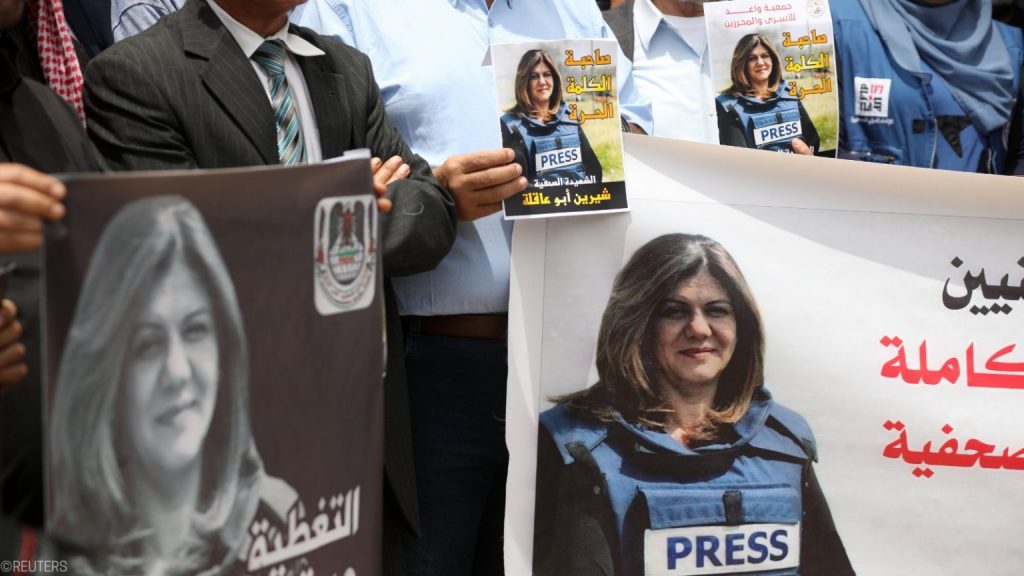 From the MST web page
The Landless Rural Workers Movement (MST) strongly repudiates the murder of journalist Shireen Abu Akleh by the armed forces of the colonialist state of Israel, in the occupied West Bank last Wednesday, May 11. During an attack by the Israeli army in the city of Jenin , south of Ramallah in the West Bank, a journalist from the Al Jazeera network (based in Qatar) was shot in the face while carrying out her work.
It is an episode that exposes the militarization of this colonialist occupation, which for 74 years has violated the Palestinian people in their territory, their sovereignty and in the daily lives of millions of men, women and children. A year ago, the headquarters of the broadcaster Al Jazeera was bombed by the Israeli air force and, only in the year of 2021, 384 violations were recorded against journalists working in occupied Palestinian areas.
According to data from the organization Addameer, which monitors the arrests of Palestinians by the military state of Israel, today there are more than 4,450 political prisoners in Israeli prisons, including 8 Palestinian parliamentarians and 160 children. Hundreds of checkpoints across the occupied West Bank restrain the right of Palestinians to come and go, monitored daily by a cruel system of control. Between January and April of this current year, 36 Palestinians were murdered by Israeli forces.
A strong position by the international community is needed, with an independent investigation by Israel for another brutal case. The Right to Information is a fundamental right and the practice of free press must be permanently valued.
We defend the total compliance of the UN resolutions on the immediate suspension of Israel's colonialist expansion, which robbs Palestinian land with new settlements, as well as those that guarantee the Palestiniasn people's right of return. It is urgent to find a permanent solution to this secular quarrel that shames all of humanity.
Landless Rural Workers Movement (MST)