The MST is providing food for victims of the humanitarian crisis in the Gaza Strip
The first donations were sent this Monday October 30 via the Brazilian Air Force (FAB) plane, with around 2 tons of rice, corn flour and milk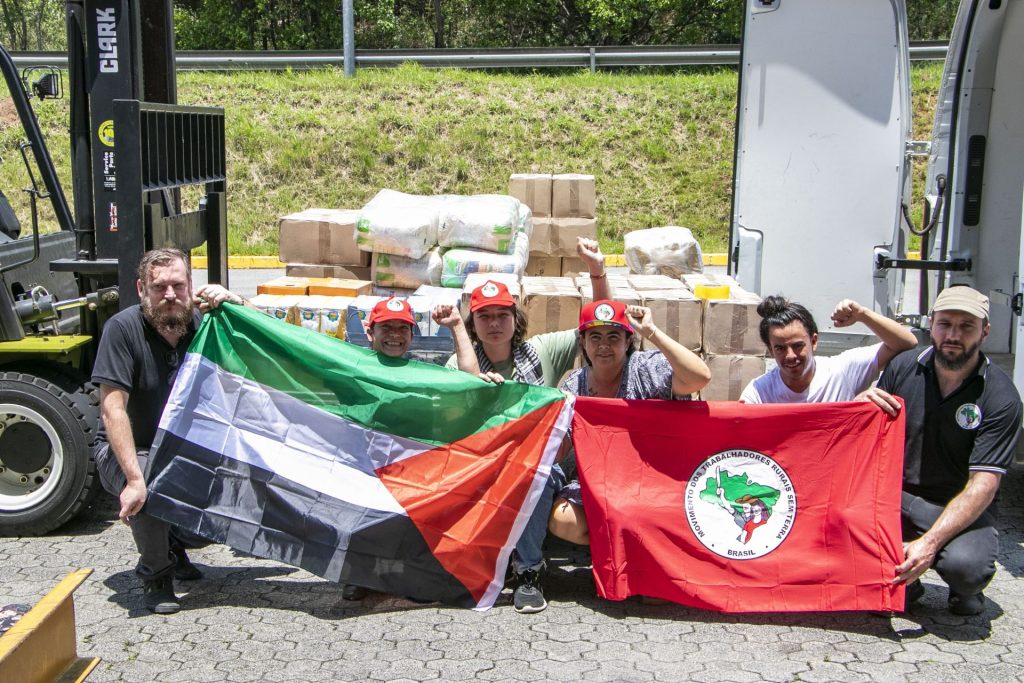 From the MST Page
The Landless Rural Workers Movement (MST) donated around two tons of food to people affected by the humanitarian crisis in the Gaza Strip. The shipment contained rice, corn flour and powdered milk and was taken by a Brazilian Air Force (FAB) plane on a flight this past Monday (10/30).
The action aims to give support to a part of the approximately 2.2 million people living in the Gaza Strip, who are experiencing a serious humanitarian crisis caused by Israeli bombers and the siege imposed on the Palestinian enclave, amid shortages of water, cooking gas and food.
Following the first shipment of healthy foods produced by the Landless Movement families throughout Brazil, the Movement plans to send a total of 100 tons of food to Palestine, in an action made possible by the support of the Ministry of Foreign Affairs of Brazil's federal government, as part of its new contributions towards international humanitarian assistance efforts.
A national leader of the MST, Cassia Bechara, highlights the importance of solidarity with the Palestinian people: "People who are not dying as a result of the bombings are at a profound risk of dying from hunger, lack of drinking water, and lack of food," she says, explaining the urgency of these actions.
Since October 21st, humanitarian aid has begun to arrive across the border with Egypt, but the organizations operating in Gaza argue that the volume is insufficient to support the local population.
"Thus, now, this is a key moment for all the Brazilian people as it is the time to demand a ceasefire and guarantee that our solidarity is with the population of Gaza," says Bechara.
*Edited by Solange Engelmann