MST in RN reinforces the importance of Popular Committees and grassroots work
With the advance in the electoral process, MST in the state emerges with the Popular Struggle Committees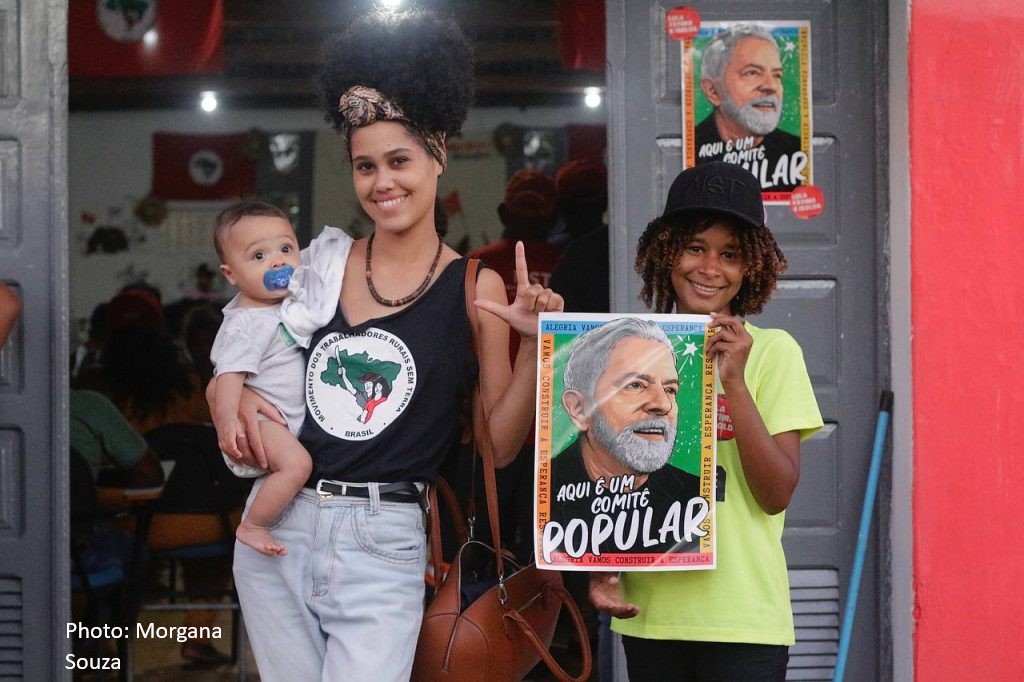 By Morgana Souza, from the MST in RN
From the MST Page
In mid-March, with great enthusiasm and the feeling of returning to face-to-face activities, the popular organizations and mandates of Rio Grande do Norte launched, in Natal, the Popular Struggle Committees in the state.
Bearing in mind the importance of organizing committees in all territories of encampments, settlements and in our support points in the city, the Landless Militancy of the state has since then been in an organizational process to make each area a committee.
Aglailton Fernandes, from the state board and who coordinates the Popular Committees in Rio Grande do Norte, reiterates that the committees are spaces that allow direct contact with the population, which is extremely important, especially given the current situation we are experiencing.
In May, the first and main Popular Committee for the Struggle of the MST was inaugurated in the capital, based at the State Secretariat of the Movement, which, in addition to being a space for meetings and articulations, is also the monthly stage for the cultural fairs of Popular Agrarian Reform, being a important point of demarcation of space for the organization in the city, mainly to propagate our guidelines, as well as the model of society and relationships that we want.
Since then, the movement has been organizing itself, launching Committees in the various brigades of the state and also returning with the base work in the capital, through the beginning of an agitation brigade, led by the Youth, Culture and Communication collective, which comes planning and executing activities in Natal and the metropolitan region.
With the elections approaching, this Monday (August 15th), the movement convened a State Plenary of Landless Militance, which had about 400 participants, among militants, organizations and partner candidacies. The purpose of the activity was to reinforce, once again, the centrality and importance of this period so that we can change the current political scenario, electing Lula and a progressive caucus committed to the struggle.
"It will be the seven weeks of our lives and the central task of our organization is to put all our Landless people to campaign, putting into practice what we have learned during these 38 years of organization." reinforces Jailma Lopes, from the national direction of the youth sector.
Therefore, the MST in Rio Grande do Norte continues with all the necessary energy to continue in the four corners, doing the work with a firm base, winning hearts and minds, in search of a new and happy Brazil.
*Edited by Fernanda Alcantara